Choosing the
Right Class
Welcome. We're so happy you're here.
Some days you know you need to get moving, to sweat, to strengthen. Other days you feel so tight, actually uptight, you're dreaming of releasing tension. You're so tired you need to rest. To slow down. Find stillness. Peace. You're craving your sanctuary. You need your yoga.
We're here for you. Ready, with exactly what you need. No matter what time of day it is. We have classes on EVERY DAY. For all your days. And all the feels.
To make a real difference to your physical, mental and spiritual health, book your class today.
Vinyasa is a Sanskrit word literally meaning 'to step or place in a special way'. It refers to the process of moving from where you are now to where you want to go. Vinyasa is a thoughtful process that helps take you to the next step.
Vinyasa increases skill in action. By paying specific attention to each step, you become more precise, deliberate and purposeful, as opposed to feeling scattered. Vinyasa yoga classes help you become centered.
Vinyasa yoga classes increase mindfulness.During Vinyasa practice, by flowing with the breath, consciously linking the breath to the movement, wholeness is created. The breath starts just before the movement, initiating it, and the movement finishes just before the end of the breath, thus the breath envelops the movement. This practice of attentiveness and awareness leads to Meditation in Motion.
The breathing techniques practiced during Tamara Yoga Vinyasa protect you from injury and strain, and ensures you are practicing yoga in a way that's right for your body.
During your practice, you'll learn how to become completely immersed in your practice. Vinyasa is an intelligent progression of yoga postures, and each prepares your body for the depth and intensity of the ones to come. The order of the postures prepares your body to go progressively deeper by warming and opening in a logical sequence of increasing intensity.
Vinyasa is engaging. It's not always the same. Each class is unique. The practice flows, without stops and starts. For the duration of the class, the yoga is continuous, the transition is as important as the pose. Focus is maintained on smooth, even breathing, a steady, gentle focus of the eyes, Drishti, and the Bandhas. This increases present moment awareness and develops your concentration.
One of the many benefits of Vinyasa is that it can be personalised. Our friendly team will take you through step-by-step and teach you how to get the most out of your yoga practice.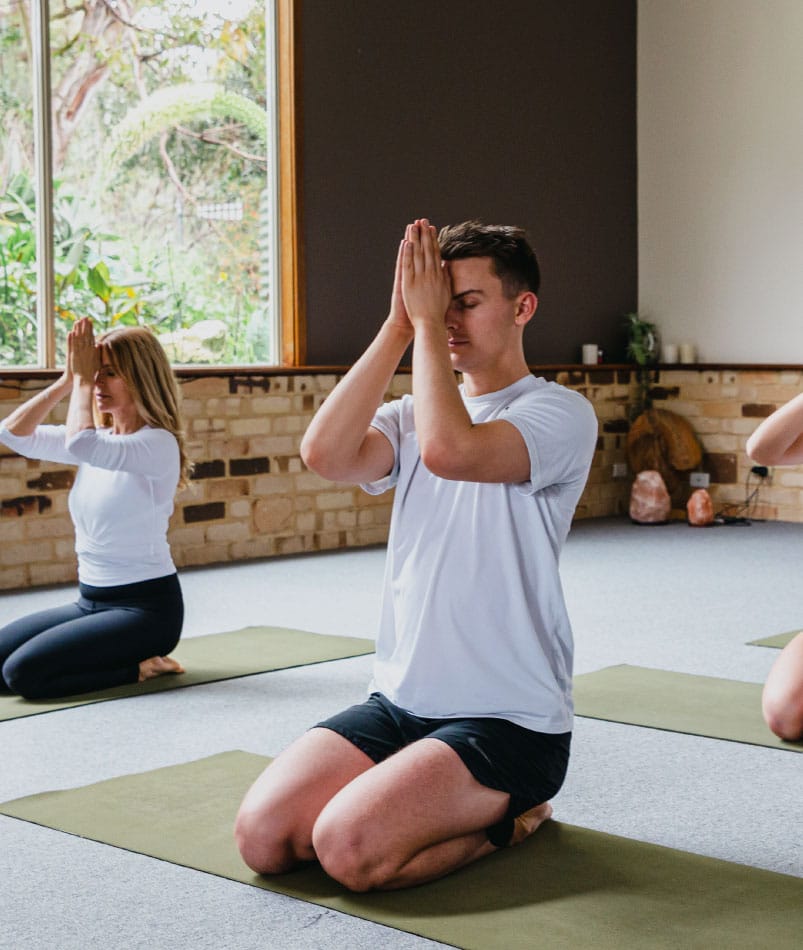 What's the Best Yoga Class for You Today?
Need to get up and go? Our early morning Rise and Shine classes start your day right.
If you're feeling burnt-out, our Restorative Yoga classes literally restore you. Relaxation and meditation techniques whilst being supported and cushioned by blankets and bolsters lead you to deep rest.
Want to get moving? Tamara Yoga Vinyasa are dynamic, energetic classes that connect you with the present moment. The meditative flow increases your strength, flexibility and inner peace.
If you're wanting to learn more about the subtler and esoteric aspects of Yoga, you'll love our Chakras classes. With an emphasis on meditation you'll discover how to bring harmony and balance into your mind, body and spirit.
Feeling tight, stiff? Tamara Yoga Yin classes are a tonic for your connective tissue and joints, untying knots of tension. Holding seated or supine positions for up to several minutes relax the muscles so the connective tissue concentrated in the joints stretches safely and you experience a deep sense peace.
Our Meditation classes make a difference to how you feel and react. Keep your brain young and your thinking clear and precise. Decades of research as well as thousands of years of practice have proven that meditation works. You'll become peaceful, happier, more attentive and even have better relationships.
Sweat and Samadhi classes are a little of all the above rolled into one! Yoga philosophy, asana, pranayama, mantra, meditation all lead you to Samadhi which means undifferentiated whole, the true state of yoga: Union with the now, union with your essence.
Our Soundbaths clear your mind, melt away stress and take you to a state of supreme stillness. The serene sounds, deep vibrations and Yoga Nidra nurture you til you're bathing in your essence.
Our Beach Yoga during spring and summer start your day super fresh and alive. Fresh air, ocean views and a dynamic flow set the tone for your day.
If you've never been to a yoga class before, start with our 6 – Week Tamara Yoga Beginner Course or beginner's class.
Tamara Yoga Teachers have studied in-depth for years/decades. We know how to adjust the practice to suit your personal requirements. You'll be very well cared for as our classes are individualised. All of our classes have an emphasis on the more meditative, spiritual, philosophical aspects of authentic yoga.
We offer specialised 1-1 private classes wholly for you. Perfect for if you'd like to deepen your practice, to learn about meditation, for injuries or particular health concerns, to establish your own home practice, or if you're a newbie and want to get the hang of the basics before you join group classes. Private instruction helps you to apply yoga philosophy in your own life.
All these yoga classes are offered at our Claremont, Bibra Lake and Online studios.
Bringing Our Yoga Classes to You: would you like us to come and teach yoga at your work or school in Perth? Let's arrange a customised program perfect for you and your needs. Contact us today and have a chat with our friendly team about your next yoga class.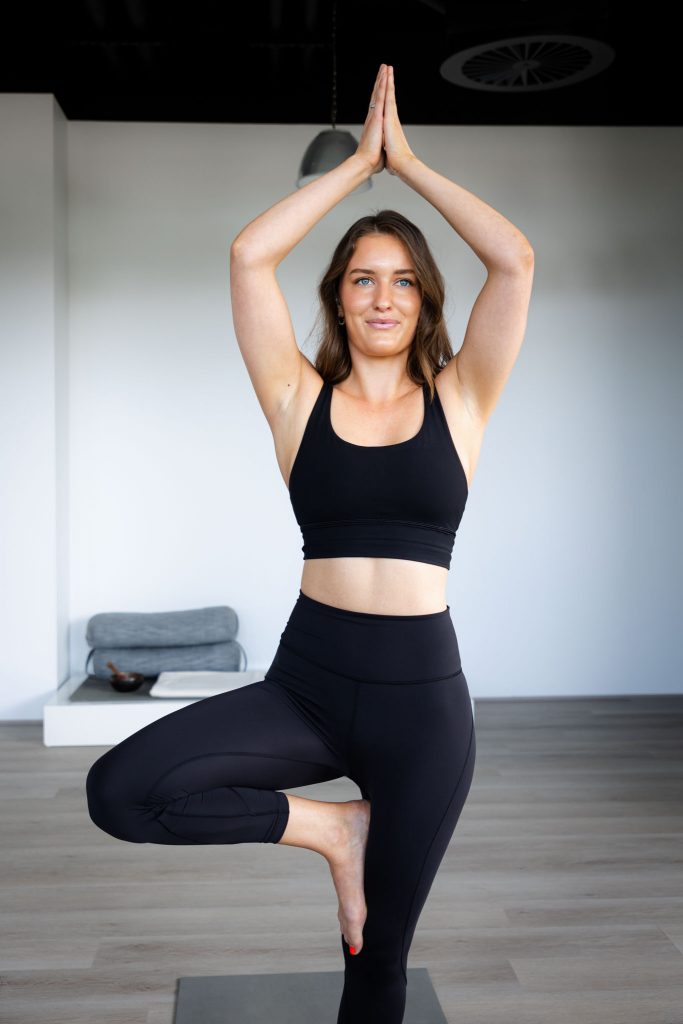 We want to make coming to yoga easy and accessible to everyone. At Tamara Yoga we believe consistency is the key to unlocking the many scientifically proven benefits of a regular yoga practice. That's why we offer three easy pricing options for you to choose from.
If you just want to try out our beautiful studios, this is the option for you.
Single Session (60 min): $28
Single Session (45 min): $24
Concession: $18 (Gov health care card, student card, pensioners card)
Ideal for those coming once a week, our 10 yoga classes are for use within 3 months. Cheaper than single sessions and a great way to start committing to a more regular practice, this option will have you feeling your best self in no time.
10 Sessions: $249
Concession: $180 (Gov health care card, student card, seniors card)
If convenience, community and greater wellbeing is what you want, this is the option for you. A weekly direct debit of $39 gives you unlimited classes across all our studios and special Member Only discounts. If you're coming to two classes a week, or even just three classes in a fortnight, this is the most cost effective way for you to commit to your practice.
$39 p/wk
– Unlimited classes from the weekly schedule
– 2 free guest passes per month x 12 months (bring a friend!)
– 10% member only discount on select workshops and events
– 10% member only discount in the Tamara Yoga On-Line Shop
– 10% discount on your first Private Yoga Session
How to prepare
When you're brand new to yoga, you're likely to have a lot of questions about what you're getting into, including what to wear, what to bring to class, and how to prepare yourself. Knowing what's expected and what works ahead of time will help you to feel more comfortable during your first class. Here's what you should know before your first session.